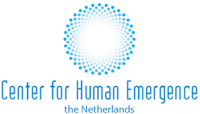 De salon is in het Engels!
  A Second Tier Legal System?
(Or:  Conscious Lawyers?)
Kim J. Wright
 
Most people consider law to be stodgy and dry, a fixed structure that is rigid and unfriendly.  Lawyers are the ambassadors of that rigidity and  unfriendliness. Or are they?
 


J. Kim Wright is an American lawyer, a nomad who has been traveling around the world for almost ten years. In her travels, she has met and showcased hundreds of lawyers who are operating in more conscious, creative, and compassionate ways.
From Conscious Contracts to Restorative Justice to friendly divorces to therapeutic courts, she will share with us about the new perspectives on law. 
Kim believes that non-lawyers should be as interested in the legal system as lawyers.  Law is like DNA, it shapes what is possible, provides a framework for relationships and responsibilities. 
As a preview, you may visit her website at www.jkimwright.com [1] or listen to her TEDx Talk at: http://jkimwright.com/kims-tedx-talk-2016/
 
 
Aanmelden
Je bent van harte uitgenodigd om deel te nemen aan deze salon. Je kunt je aanmelden door op de groene 'Evenement bijwonen' button te klikken, je ontvangt dan een bevestiging van je aanmelding. 
 Aanmelden is belangrijk, ook als je niet mee-eet. Afhankelijk van het aantal aanmeldingen zoeken we een passende ruimte. Op de dag van de salon krijg je per mail te weten in welke ruimte de salon plaatsvindt.
Mocht je onverwacht toch niet kunnen komen, stuur dan een sms naar Margreet Kooistra: 06 55 71 21 63. 
 
Samen eten
Venwoude biedt de bezoekers van de salon de gelegenheid om mee te eten. De vegetarische maaltijden worden bereid met volwaardige producten en verse groenten uit de streek en van het seizoen. Venwoude berekent € 13,50 p.p. (contant en graag gepast daar aan de CHE Salonhost te voldoen) en het wordt op prijs gesteld wanneer we even helpen opruimen.
Voor een goede planning van de keuken en de inkopen geven we het aantal eters op vrijdagochtend door. Je kunt je voor het eten aanmelden door – uiterlijk  vrijdag 29 september  aanstaande vóór 17.00 uur – een mail te sturen naar margreet.kooistra@humanemergence.nl  
 
 
Bijdrage
We bieden deze salons aan vanuit de "purpose en principles" van het CHE en om dat in de toekomst blijvend mogelijk te kunnen maken, vragen we van jullie een financiële bijdrage vanaf € 7,50.  En ook mogelijk, word donateur!
Door vrijwilligers voor vrijwilligers georganiseerd. En het CHE heeft kosten. Van de Kamer van Koophandel en de website tot en met het willen vergoeden van de tijd die gaat in het maken van verbindingen tussen partijen die samenwerkingen aangaan waar ze niet van hadden kunnen dromen. Om dat allemaal mogelijk te blijven maken nodigen we je uit om donateur te worden van het CHE. Met een automatische overschrijving van tenminste € 20,– per maand maak je ons werk mede mogelijk. Het Center for Human Emergence NL is erkend als goed doel, waardoor je giften aftrekbaar zijn voor de belastingen.
 
Je kunt je als donateur aanmelden door een email te sturen aan Leidje@humanemergence.nl  en/of direct een eenmalige donatie of maandbedrag over te maken op IBAN rekeningnummer NL51 TRIO 0212 4791 72 t.n.v. Stichting Center for Human Emergence te Amsterdam.Overigens zijn losse bijdragen ook zeer welkom.
We hopen dat je komt!
Deel dit evenement op Facebook en Twitter
Hartelijke groeten,
Kim J. Wright en Margreet Kooistra