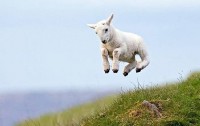 "Through music & dance we embrace the ancient, present & future. Acoustics & electronics, tribal & urban, hi-tech & roots. Connecting with the Self, Mother Earth and the Universe, the dancer becomes the dance." – Kareem Raïhani.
We nodigen je uit om de verjaardag van het CHE met ons mee te vieren. Op deze speciale danssalon onderzoeken we hoe dans, beweging en ritme ons kunnen meevoeren naar de wijsheid in je lichaam. We creëren die avond een open ruimte waarin je jezelf en elkaar kunt ontmoeten en we het leven vieren. Om op te warmen leidt danseres en fantastische UZAZU facilitator Ilse van Haastrecht ons in de Evolution Dance, daarna worden we meegenomen in de tribal beats van de bekende DJ Kareem Raïhani.
Het feest vindt plaats in Club Lite, aan de Jan van Galenstraat 24 in Amsterdam (Voor de parkeermogelijkheden in de buurt van Club Lite, (klik hier)
We vragen 10 euro entree als bijdrage in de kosten.
Aanmelden kan via salons@humanemergence.nl
Met hartelijke groet,
Lisette Schuitemaker, Peter Merry, Ilse van Haastrecht, Peter Luijten en Leidje Witte