Synnervate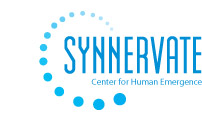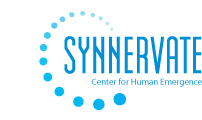 CHE Synnervate is an organizational consultancy firm that inspires and facilitates change processes in organizations and communities in order for sustainable responses to complex challenges to emerge.
Our core product can be summarized as 'syn-nervating', pointing to our conviction that in our present era we need two movements to further develop our organizations, institutions and societies:
'Syn' — connects the different 'parts' of a person, organization or society and
'nervate' — vitalizes the new emerging whole.
Organizations, that continuously synnervate themselves, become integrally resilient and as a consequence, grow more successful and healthier in these turbulent times.
CHE Synnervate is a very special organizational consultancy firm because it is closely connected with the Center for Human Emergence (CHE) in The Netherlands. CHE uses innovative methods and theories as an integral part of the CHE philosophy, for example "Meshworking™".
Our independent consultants, coaches and trainers are experts in the field of organizational development and advice, leadership development and process- and project facilitation. They are regularly active in CHE (on a voluntary basis), where they continuously develop their insights and learn about themes that matter NOW in order to share this leading-edge knowledge with their clients.
"Connect, express ourselves, and deepen. Whether it is about an organization or an individual; those are the steps we need to take in ourselves in order to better function on the outside" — Lisette Schuitemaker, Synnervator
CHE Synnervate looks at the place where we work, learn or contribute to societal needs as "one" and not as separate, co- existing realities. In other words, work is never 'just' work for us: we always take our individual values and engagement with us, wherever our work takes us – we always put our work in the context of integral societal innovation. That enforces the reality check in our work, helping us to explore that reality with continuous fresh eyes and offering depth and breadth in the quality of what we offer an organization.
For:
Organizational Development
Leadership Development
Meshworking™
Cases