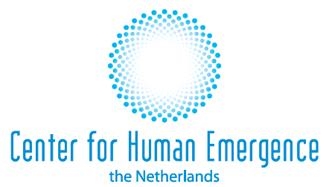 Salon Religion in the Spiral
Religion is one of the basic human needs and a feature of every human community. From the beginning of human development, religious experience has played an important role and with the evolution of the human species, religion has also continued to develop. As is possible with all important areas of life, we can also look at religion integrally from Spiral Dynamics. That will be the focus of this salon.
We have a lot of images about religion, religion and spirituality, and probably a lot of judgments too. For example about Islam or Buddhism. Whether you were raised consciously religious in one of the world religions (here in the Netherlands mainly Christianity) or as an atheist, when you investigate, you often discover that there is a lot of religious history hidden in your thinking.
We are going to look at religion from the first person (my own spiritual development line), from the second person (how do I communicate with my Higher Self) and from the third person (what images do I have about God, religion, spirituality). And we examine what form religion takes in the different value systems.
This salon is given by Leida Schuringa (Synnervate), sociologist, SDi expert and fascinated by the phenomenon of religion for many years. The salon host is Leidje Witte, who specializes in Spiritual Intelligence.
Upcoming salons:
29 August 2016 – Peter Merry and Hans Andeweg – Changes in Europe's energetic field
September 12, 2016 – Pieter de Vries – Value Match
September 26, 2016 – Topic to follow
October 10, 2016 – Tom Christensen – Exploring 2nd tier consciousness
October 24, 2016 – Saskia Teppema – Additional healing
November 7, 2016 – Topic to follow
November 21, 2016 – Topic to follow
Tuesday December 6, 2016 – Anouk Brack – Integral warriorship, embodying strength and presence
December 19, 2016 – Topic to follow.
---