Donations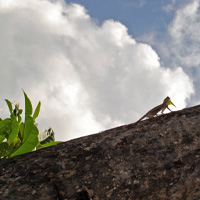 With a large number of people, we dedicate ourselves to the further growth and development of CHE and her goals. It is with great pleasure and devotion that we work on the further growth of the CHE, and at the same time this incurs financial costs. This is why CHE is reaching out to everybody, who relates to her goals and philosophy, to not only think and act, but to also support her financially. In this way, you increase CHE's execution power, and you enable her to further professionalize and take more initiatives.
Help us by making an automatic transfer of at least € 20 a month or € 240 a year. Or take out a "synergon" booster of € 1500 = 7 year donations.
Transfer your contribution to IBAN bank account: NL51 TRIO 0212 4791 72 attn. Stichting Center for Human Emergence in Amsterdam.
CHE Netherlands has been recognized as a charity (ANBI), whereby donations are tax deductible in most cases. For higher amounts, we recommend an annuity construction. More information: Diana de Groot (diana@humanemergence.nl)