Constellations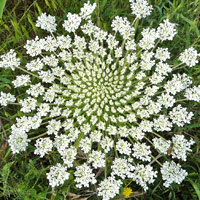 What is a CHE Constellation?
CHE Constellations are groups of people with an interest in approaching specific questions or areas of expertise in an integrally informed way. Current examples are constellations that were created around topics like Politics, Money, Health, Presencing Yin, and Coaching. Within these constellations, themes that are relevant for this day and age of change, are researched, discussed and made applicable in daily life, in coherence with the purpose and principles of CHE NL and with application of CHE's philosophy.
Integrally informed we take as: in its entirety, approached from all angles, in a coherent way, to such an extent that all aspects are allowed to play their essential part: objectively and subjectively, collectively and individually. And with that: head, heart & hara.
"Modern times ask for new maps, a new way of living, working and organizing. We are looking for practical ways to give shape to a civilization in which coherence and sustainability thrive. The CHE brings people together, who want to dedicate themselves to that. My expectation is that CHE will make a pioneering contribution to social innovation." — Herman Wijffels, CHE Wisdom Council
Start your own CHE Constellation?
Do the purpose and principles resonate with you? Would you like to contribute to the research and development of and within your own area of interest or expertise? CHE NL facilitates groups and people who wish to explore specific topics and co-create new ways. What we have to offer: experience with integral organizing principles and working practices (e.g. Meshworking, Theory U, Art of Hosting, AQAL), communication channels (e.g. newsletter and salons) and a wide network of people and practitioners who have experience in the application of integral perspectives.
How CHE Constellations are organized?
Constellations are self-organizing groups of people with a common interest and passion for integral innovation. Using a number of principles, a constellation goes through the process of doing the work they need to do to move towards a commonly defined purpose. Support with each step of that process is available, if so desired. With that, CHE Constellations is a collective term for (knowledge) networks, communities of practice and practical conscious collaborations.
During the first phase, the emphasis will often be on the network aspects of the group; getting acquainted and exchanging knowledge. A possible next step is a further collaborative enhancement, in which the group can create new insights and/or practical implementation thereof. It is imperative for constellations to base themselves on a common intention; a mutual desire, to be able to set aside the more personal ego drive and to listen to the wisdom of the group as a system. The essence of the experiences within constellations are harvested and made available to CHE NL and other interested parties.
Download CHE constellaties flyer v.1.5.
---
Active Constellations:
---

Peter van der Vliet

Integral politics

E-mail
---