CHE Constellation "Health"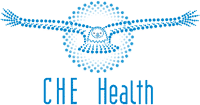 Constellations are the central meeting place for people with interest in integral approaches to specific subjects or challenges that are related to their field of interest. The CHE constellation Health aims at exploring and stimulating work in integral health.
The main purpose of CHE Health:
Stimulating wellness by experiencing oneness
The Key principles of CHE Health:
Wellness is the natural way coming from the inside out
Mindful attention invites what is wanting to emerge
Wherever wellness is the intention, relationships become loving and equal
Mutual tuning-in to each other invites healing
We operate from a frame of authenticity
Recognizing diversity in oneness
the mission of CHE Health:
Embodying the fundamental transition in wellness by opening our hearts for the experience of oneness, by living it and passing it on. By dancing the evolutionary organic dance of inside – outside – inside, we help shape and facilitate this transformation.
Download the manifest of the CHE constellation Health (.PDF document, in Dutch)
The members of the CHE constellation Health are:

Name:Anja Wolters
Rol: constellatie coördinator
Ook: Begeleider van groeiprocessen via gezondheid naar welzijn

---

Name:Jan-Willem van Aalst
Rol: constellatie lid
Web:



---

Name:Richard Droog
Rol: constellatie lid
Ook: Bedrijfsarts

---

Name:Michiel Steffelaar
Rol: constellatie lid

---

Name:Peter van der Vliet
Rol: facilitator
Ook: constellatie coördinator Integral Politics; Synnervator

---

Name:Yfke Laanstra
Rol: constellatie lid

---
Name:Carien van Hooff
Rol: constellatie lid

---

Name:Caro Botman
Rol: constellatie lid

---
Meetings and discussion topics of the constellation Health will be published on this page.
You are invited to join this CHE constellation. If you are interested, please contact the Constellations Coordinator Anja Wolters.